This is the season to spread holiday cheer, and what better way to do that than by helping RV enthusiasts find the perfect gifts for their on-the-road adventures?
At Fogatti, we understand the unique needs of RVers, and we've curated a list of top-notch products and memberships that will make their journeys even more enjoyable. Whether you're shopping for a loved one or treating yourself, this holiday gift guide has something for everyone. Below is our compilation of top-notch gift ideas for the RV enthusiast in your life, complete with exclusive discounts we've uncovered.
1.Fogatti RV Water Heater - Must-have for a comfortable RV zone
Let's start with a game-changer – the Fogatti RV water heater. This compact and efficient water heater is designed specifically for RVs, making shower time a breeze. Its easy setup and convenience will be appreciated by any RVer. Say goodbye to cold showers, even when you're off the grid.
Discount: Click HERE to save up to 10% this holiday season.
2. Harvest Hosts - Enrich your RV camping experience
Give the gift of unforgettable experiences with a membership to Harvest Hosts! This exclusive program opens doors to over 4,000 wineries, farms, breweries, museums, and unique attractions across the country. RVers can enjoy unlimited overnight stays while immersing themselves in local culture and hospitality. 
Discount >> Click HERE to save 30% this holiday season.
*First year for new Members only, offer expires 01/12/24*
3. RV LIFE Pro  - A Great Helper for Any RVers 
RV LIFE Pro is an RV Trip Planning and Navigation tool that can be used on any device to plan an RV-safe route to anywhere, based on your RV's height, weight, length, and propane status, and then navigate that RV-safe route on your GPS-enabled smartphone or tablet.
Discount >> Click HERE to get a 25% discount on rvlife.com with code: FOGATTI. 
*Coupon must be redeemed by January 30, 2024.
4. Fogatti RV Electric Induction Cooktop - For RV kitchen & Cooking 
Enjoy a comprehensive cooking experience with the Fogatti Dual 1800 Watt Electric cooktop. With 10 adjustable power levels and temperature settings between 140°F to 460°F, you can simmer, steam, sear, slow-cook, deep fry, boil or grill—simply choose your desired level of heat for succulent meals every time! Perfect for RV kitchens. It is designed for adventurers, making meal preparation in your home on wheels a delightful experience.
Discount >> Click HERE to save 22% during this holiday season.
5. Portable Coffee Maker - Refresh your every day
For those who can't start the day without a good cup of coffee, read this 11 best portable coffee makers published by CNN. Whether it's a French press, a pour-over, or a compact coffee machine, these gadgets ensure that RVers can enjoy their daily caffeine fix even in remote locations.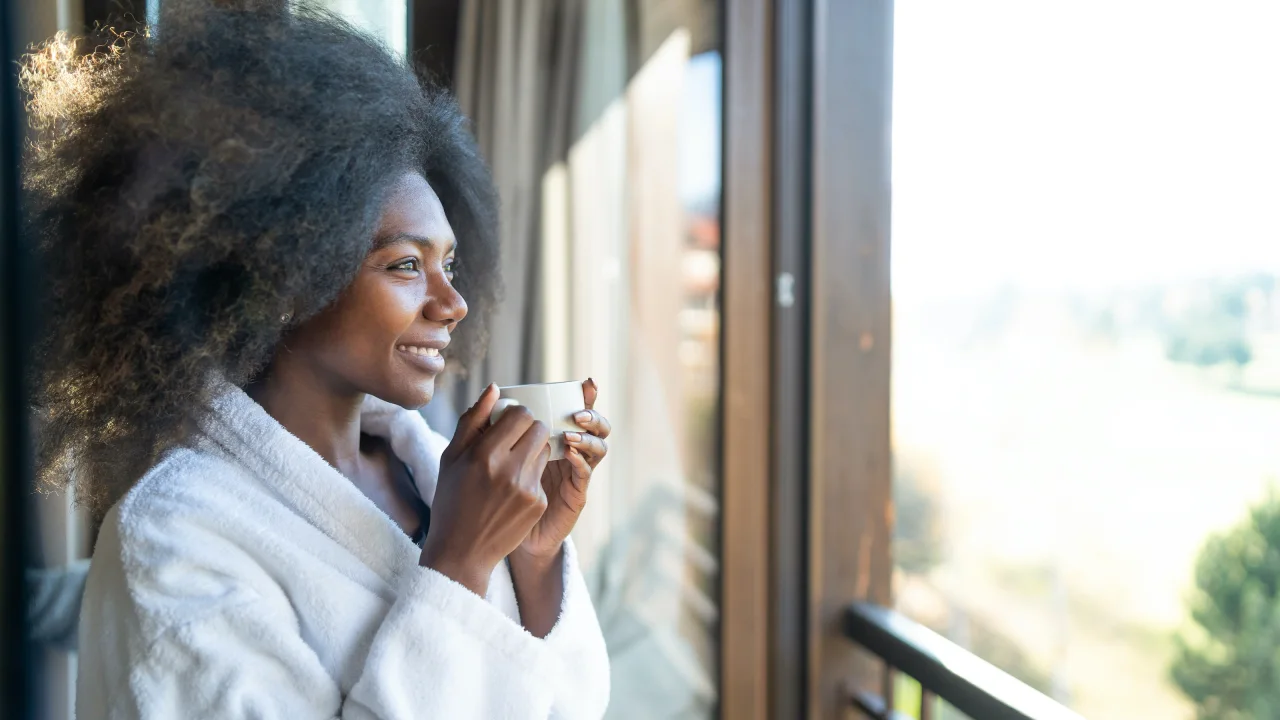 6. RV Hotspot Plans - Keep RVers connected anywhere
Staying connected while on the road is crucial for many RVers. A mobile WIFI hotspot will ensure that RVers can work, stay in touch, and stream their favorite content, even in remote locations. There are many plans for different requirements. Check it here to find your best option. 
7. CampersCard
This campground discount program offers discounts on camping fees and exclusive perks at top-notch campgrounds nationwide. Your loved ones will appreciate the savings and special benefits as they explore the great outdoors. 
Discount >> Save 30% this holiday season.
*First year for new Members only, offer expires 01/12/24
8. CampScanner -

Ensure RVers never miss out on the perfect campsite again! 
CampScanner is the ideal gift for those seeking reservations in popular destinations like National Parks, National Forests, and State Parks. It scans for available campsites and notifies them when the ideal spot becomes available.
Discount >> Save 30% this holiday season.
*First year for new Members only, offer expires 01/12/24
Conclusion
When it comes to gifting for RV life, there's something for every RVer's taste and needs. From essential equipment to unique experiences, our gift guide has you covered. These thoughtful gifts will not only make life on the road more enjoyable but also create lasting memories for the RV enthusiast in your life. Happy RVing!