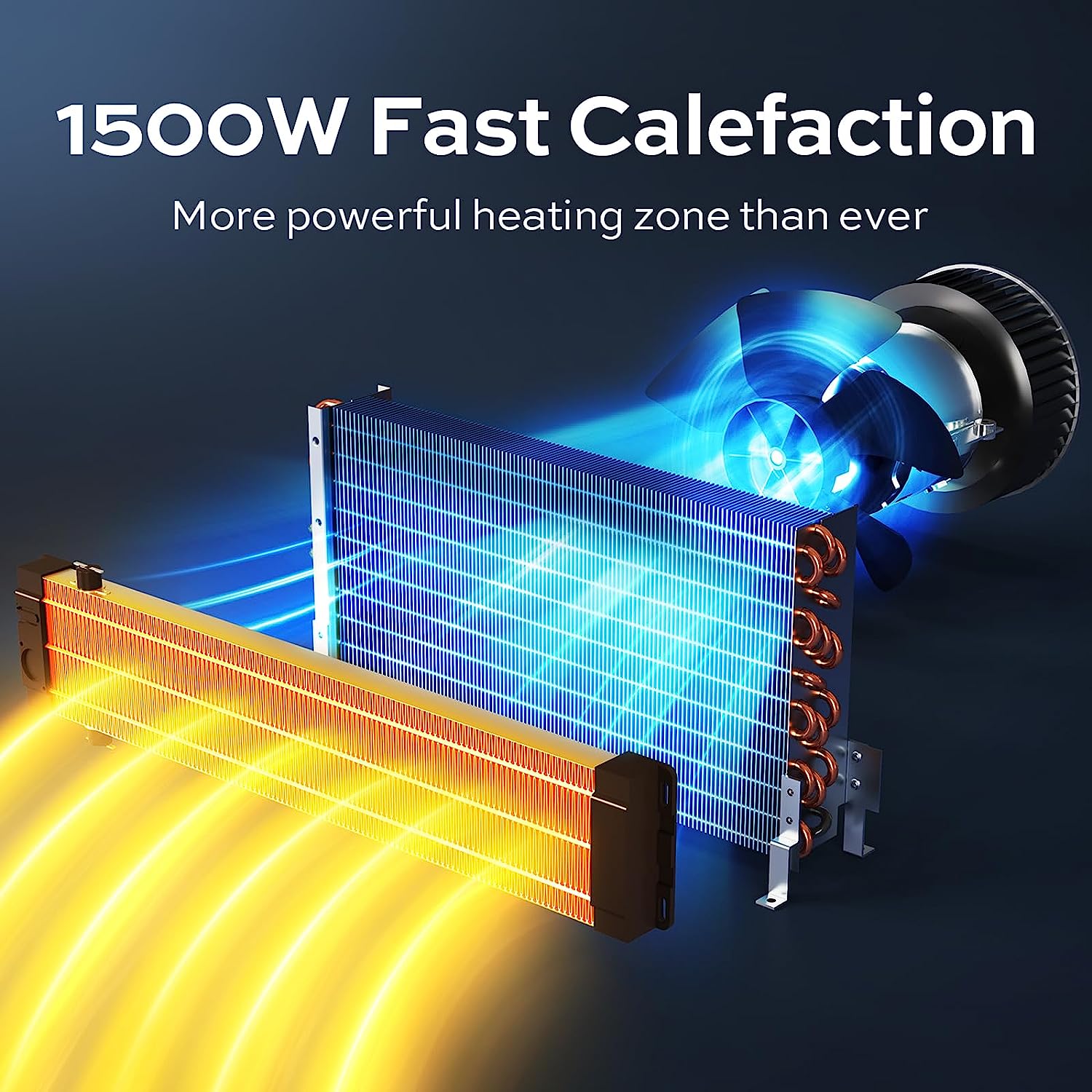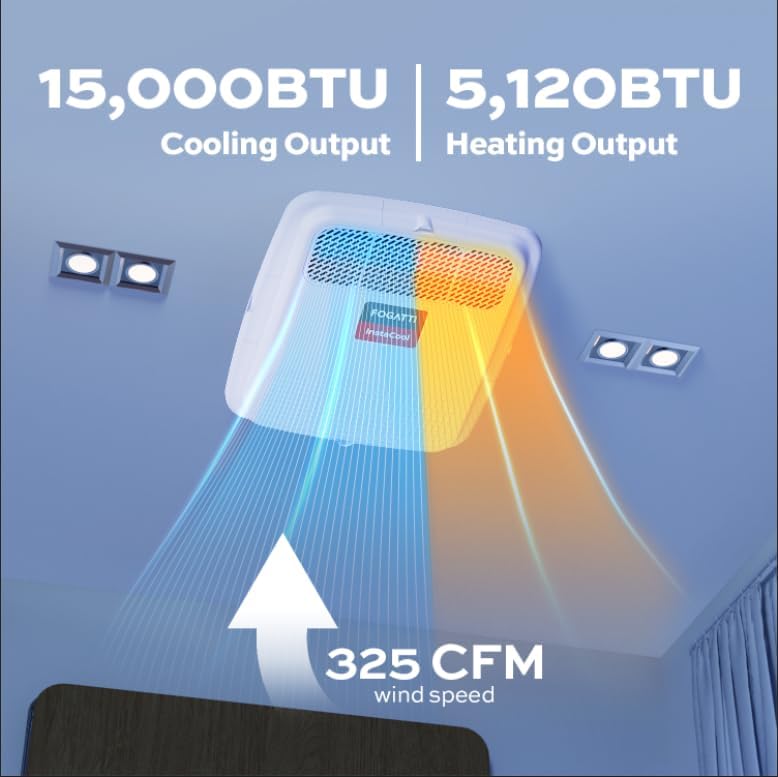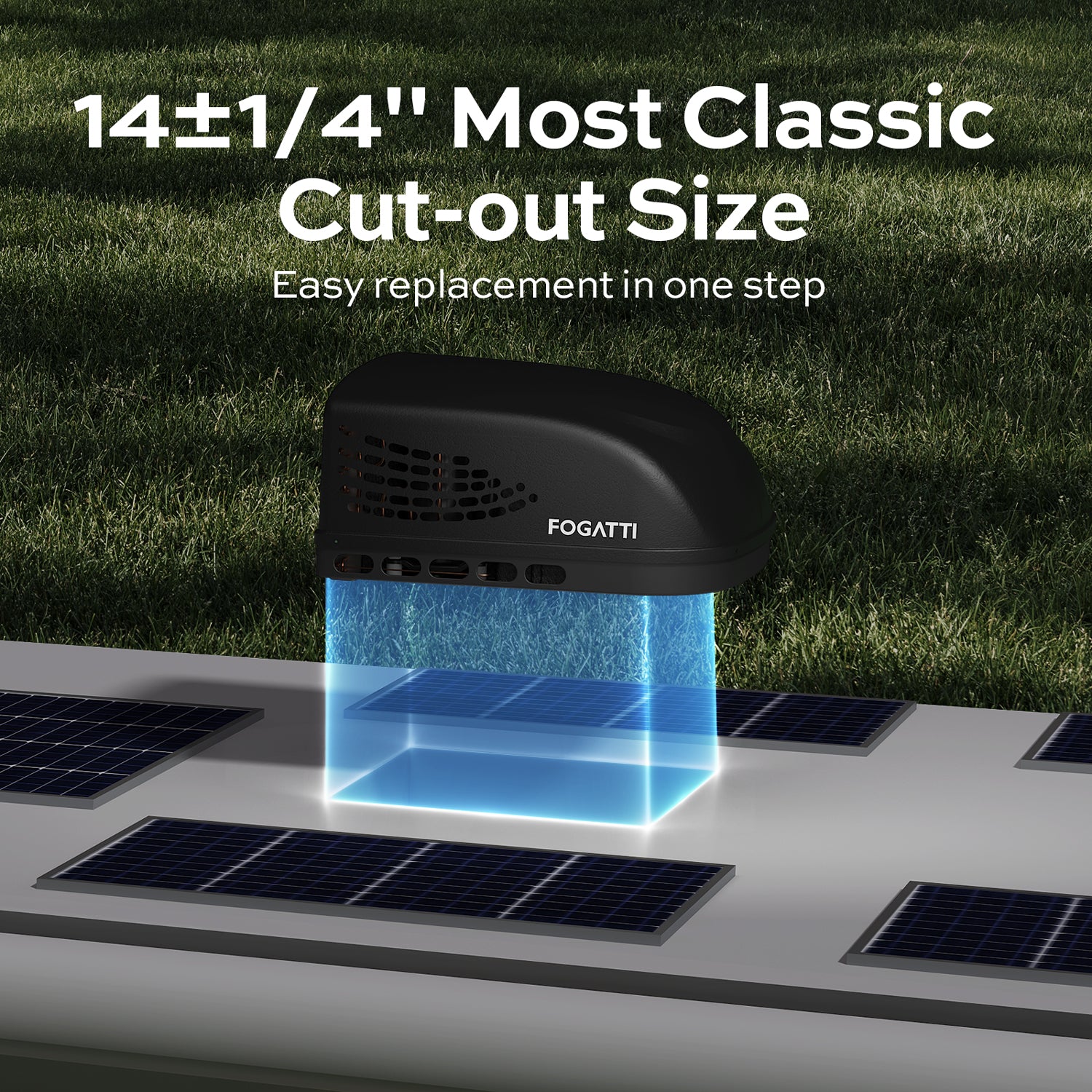 Fogatti RV Air Conditioner with Heat Strip, 15000 BTU Non-Ducted RV AC, Air Distribution Box & Remote Controller
Free Shipping, 3-5 Days FedEX / UPS Delivery from US Local Warehouse
Hurry up! Sale Will End on
30-Day Free Return & Replacement
30-Day Free Return & Refund
18-Month Warranty
Upgrade your RV's air conditioning system with the FOGATTI RV Air Conditioner, designed to provide exceptional cooling performance for a wide range of RV models. With its user-friendly installation process, this package includes an adjustable air distribution box (ADB), a thermostat control kit, and comprehensive instructions for hassle-free setup.

Unmatched Cooling Efficiency: Equipped with a professional-grade LG air compressor, the FOGATTI Van Roof Air Conditioner utilizes advanced technology to deliver cool or warm air to the interior of your RV more efficiently. With R410A refrigerant and a powerful 15,000 BTU dual shaft motor, this unit works harmoniously to cool a 36" trailer in less than 10 minutes, ensuring a comfortable environment even in the harshest conditions.

Built to Last: Constructed with durability in mind, the FOGATTI Camper Top Air Conditioner features a robust ABS shell that maintains its shape and offers excellent resistance to deformation. To combat the effects of prolonged sunlight exposure, the casing is fortified with UV-resistant materials, effectively preventing aging and ensuring long-term performance. The internal air duct is thoughtfully enveloped in EPP foam, providing thermal insulation and safeguarding against external elements such as rain and dust. Enjoy peace of mind knowing that this air conditioning unit is built to handle the demands of RV life.

Superior Air Distribution and Versatility: Experience optimal comfort with the ADB air duct design and adjustable air direction of the FOGATTI Cargo Trauker AC. This innovative system allows you to personalize the air distribution, ensuring that every corner of your RV is cool and comfortable. Whether you're looking for specific cooling zones or uniform air circulation, this unit offers the versatility to meet all your RV air conditioning needs.

Providing Quality Service: With operating requirements of 115V and 15.5A, the FOGATTI RV Rooftop Air Conditioner for Semi Truck is compatible with most RV power supplies, ensuring a smooth installation process. For your peace of mind, we offer an 18-month warranty against any defects in materials or workmanship, demonstrating our commitment to delivering a high-quality product. Additionally, our FOGATTI Fifth Wheel AC Unit are designed for easy installation and wiring, saving you valuable time and effort.

Integrated Heating Function: With the built-in 1500W heat strip, the FOGATTI RV Air Conditioner for Travel Trailer goes beyond cooling. This feature effectively removes moisture during damp mornings in the forest and provides ample heating to keep your cabin cozy during early winter trips. When paired with your RV electric fireplace, it creates a truly enjoyable and comfortable winter experience.

Upgrade your RV's cooling capabilities with the FOGATTI RV Air Conditioner, featuring a powerful 15,000 BTU capacity. Designed for easy installation and optimized performance, this quiet ac with heat unit is the ideal solution for any adventure-seeking RV enthusiast.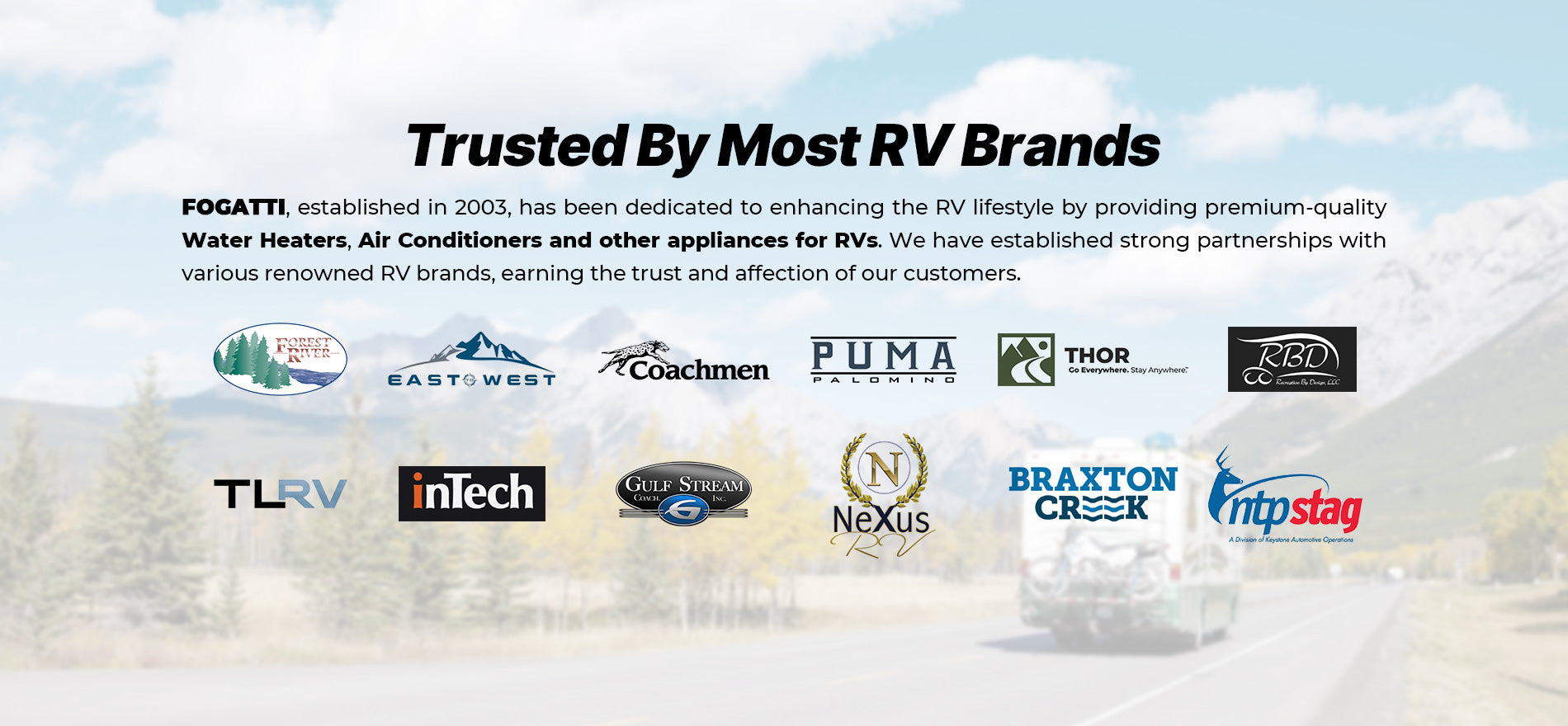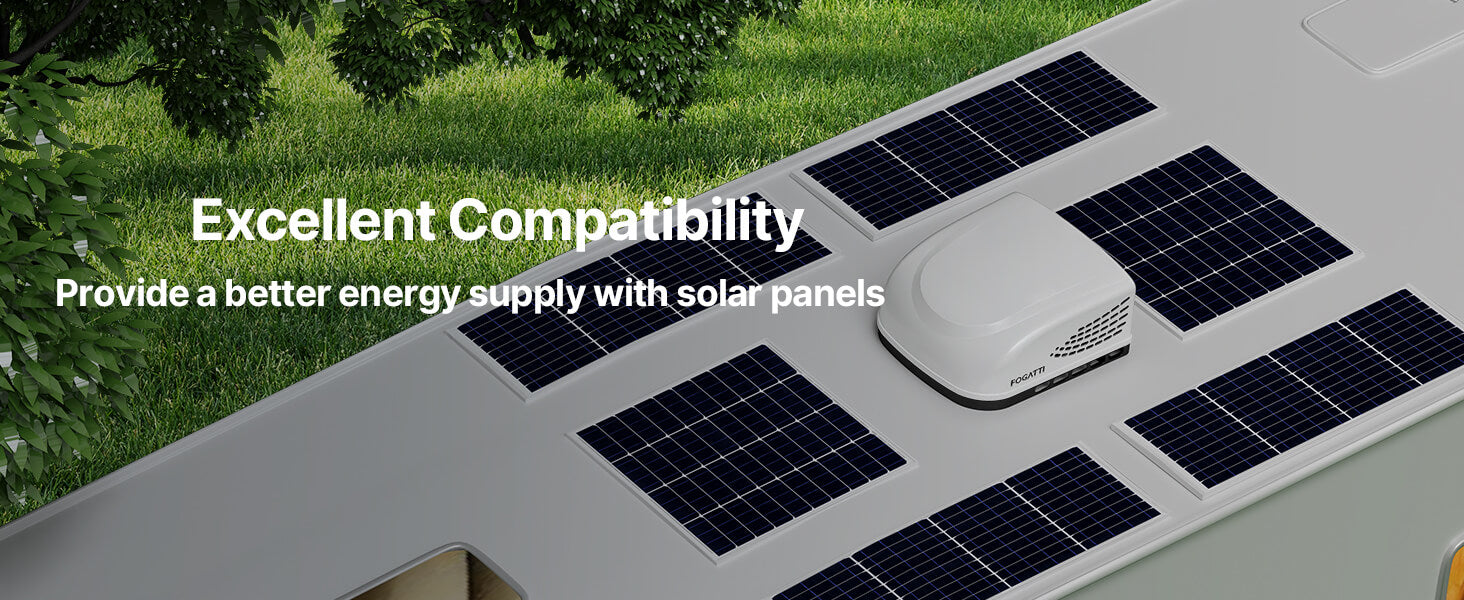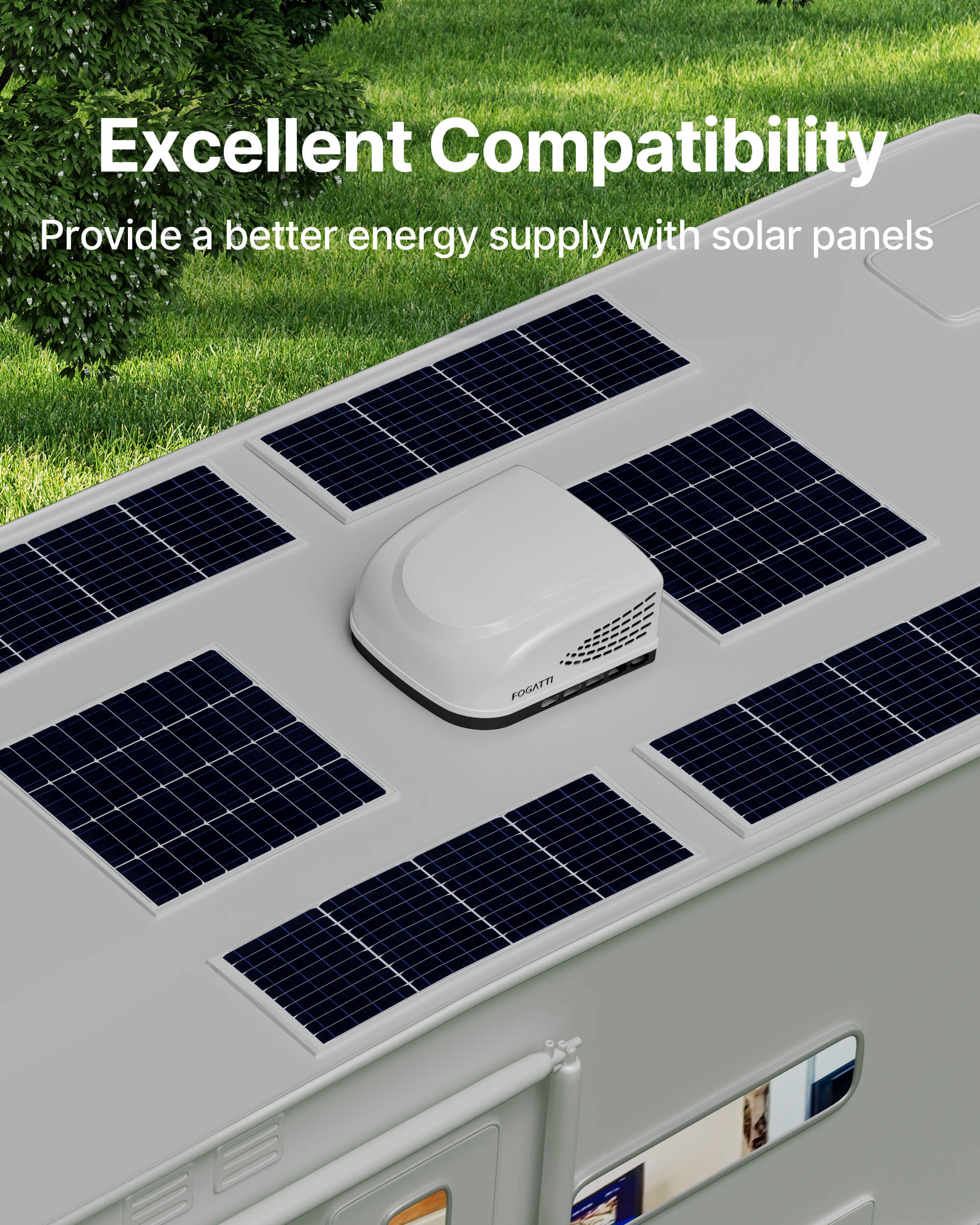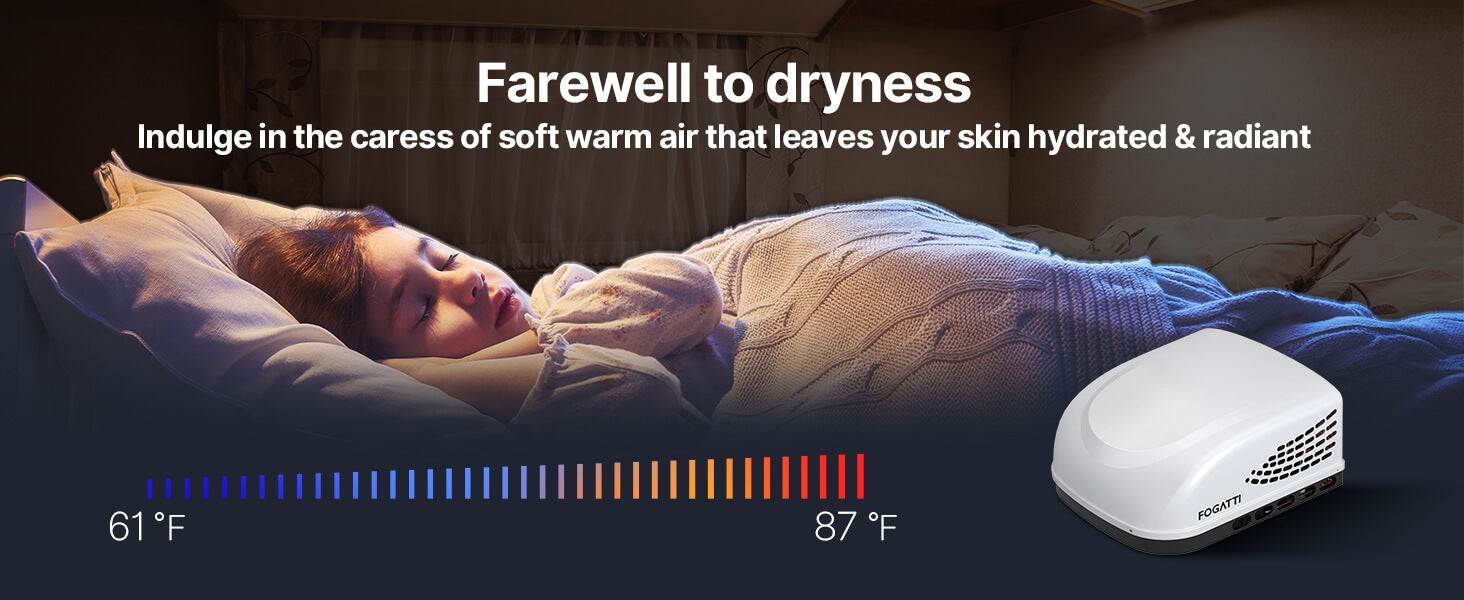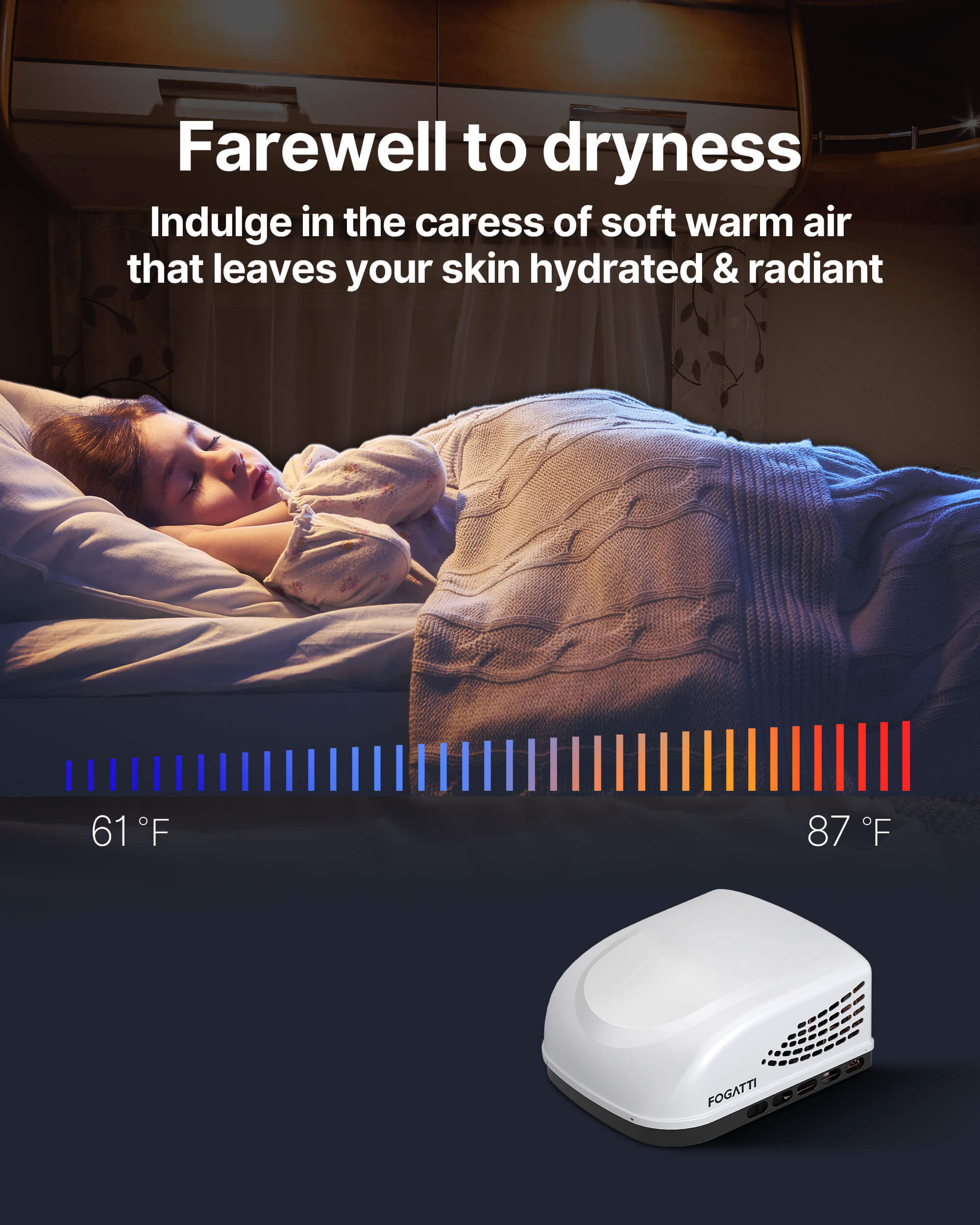 Product Dimensions
29.5 x 27.6 x 14.2 Inches
Included Components
Air Distribution Box, Remote Controller Included
This product has no reviews yet.
You may also like
Save 5%
On sale
Save 13%
Save 11%